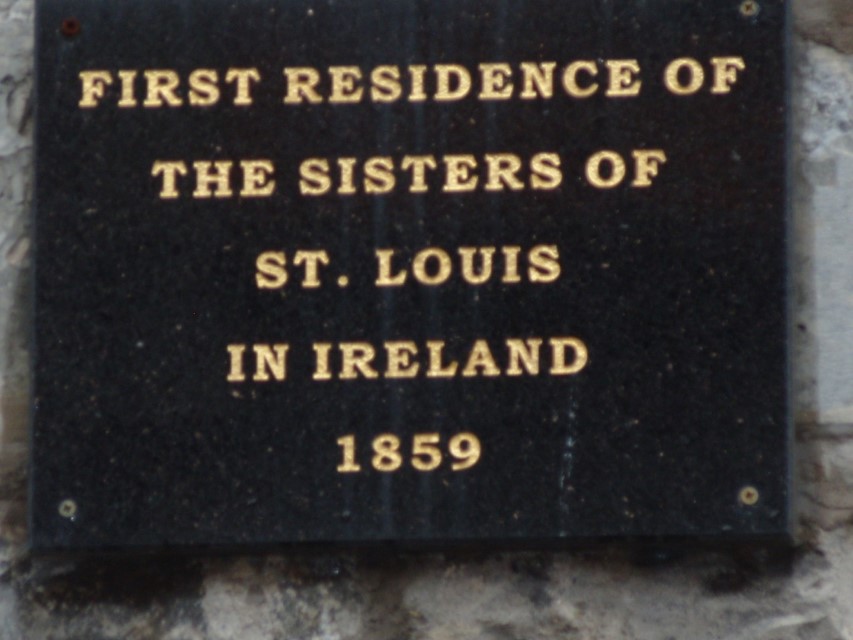 History
Return to About Us.
The St. Louis Sisters came to Monaghan from France almost 160 years ago. Sr. Genevieve Beale, Sr.Clemence and Sr. Clare set up their first school on Mill Street, later moving to the North Road , then to Latlurcan and finally with the help of the people of Monaghan building their convent on the grounds of the Old Brewery.
The Infant School which was located on the Broad Road in the early 1900s catered for boys and girls up to First Class. In 1963 they located to the present site on Park Road when a new 6 classroom Infant school was built. The school now has 12 mainstream classrooms ,8 resource rooms and a P.E hall which is shared with St.Louis G.N.S
The words on the St. Louis Crest are the mottos: "Ut Sint Unum" -That all may be one -and "Dieu le Veult"- God wills it. The motto challenges us to live out the Gospel message of love and unity.
Transition from Religious School to Lay School
The Sisters of the St Louis Order looked after the educational needs of the children of Monaghan town from 1859 – 1999, with great care, skill and enthusiasm.
On August 31st 1999 the last St. Louis Principal Sr. Josefina Kelly retired and the school was handed over to lay administration. Mrs. Kathleen Dawson was appointed as the first lay Principal and took up duty on September 1st 1999. Sr.Frances Faul the last St. Louis Sister on the staff retired on August 31st 2002.
Mrs.Tina Mc Tiernan took up duty as Principal from September 1st 2006 - August 2013. The school now operates with an all lay staff led by Mrs.Carmel McCarroll (Principal) but the St. Louis tradition is upheld and the current members of staff are committed to carrying on the tradition of the Louis Sisters in the same excellent way.Many of staff members are past pupils of St. Louis schools and are imbued with the St. Louis Ethos.