World Book Day 2019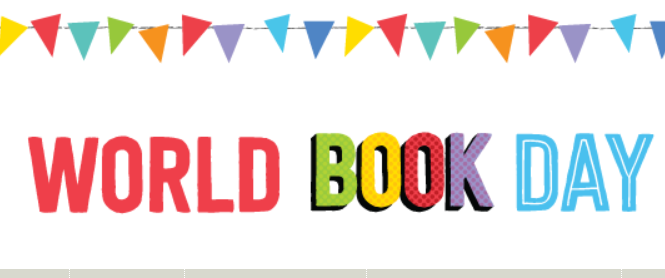 We were delighted again to celebrate World Book Day in St. Louis Infants School on the 7th and 8th of March. There was an air of excitement in school in the run up to the big event as children could be heard discussing what character they would be dressing up as and which book they would be getting with their World Book Day token when they visited Eason's. Every year the day has grown bigger and better and this year was no exception with all classes putting in great effort to surround the children with a wide variety of books to read and fun activities based on storybooks to enjoy. With World Book Day being a day to celebrate authors, illustrators, storybooks and most importantly reading, the children experienced great enjoyment from stories being read to them by their teacher and also reading lots of wonderful books themselves from the classroom libraries.
With the arrival of World Book Day, the children in school got an opportunity to go to the local bookshop Eason's and choose a book for themselves to take home in exchange for their World Book Day token. The children really enjoyed being able to choose a fabulous book and we would like to thank the management and staff in Eason's for making us feel so welcome and allowing the children experience the wonderful atmosphere in the store. The children also received a 10% off ticket for future book purchases in the shop.
On Dress Up Day, the children arrived to school delighted to be modelling their amazing costumes and were so excited telling anyone they meet who they were dressed up as, with some even dressing up as the characters from the book they had received in Eason's. Early on Friday morning, all classes made their way to the PE hall to enjoy an amazing catwalk parade of the wonderful storybook characters that were in school that day from 'Captain Underpants' to the snail from 'The Snail and the Whale' and many many more. They really had a great time parading their costumes and explaining to everyone who they were. It really was a truly magical few days for everyone in the school. A big congratulations to all the parents for the time and effort spent designing and making the costumes and getting the children ready for Dress Up Day and of course most importantly, for spending time reading to your child.
Reading is to the mind what exercise is to the body!!