Wednesday Walkers
This is a child page of Greenschools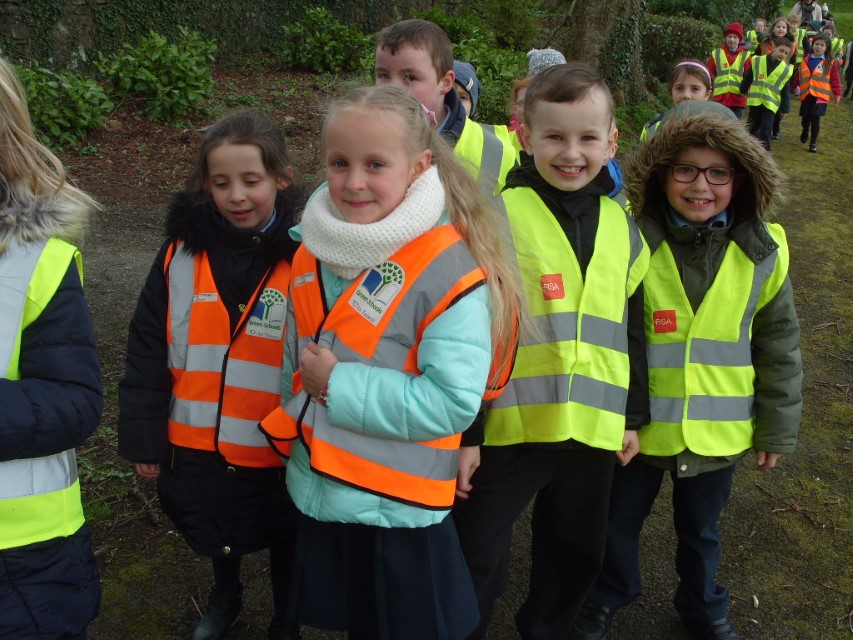 Walk on Wednesday took on its own meaning in St Louis School. We are very fortunate in our school to have access to the most beautiful of enclosed parks. The St Louis Convent Park is adjacent to our playground and what a wonderful resource it is ! It is a real gem, full of history and bursting with Nature with its own array of shapes and designs, both man made and environmental. Right next to it there is the Convent Lake with its very own crannóg.
This is where you will find a group of enthusiastic walkers enjoying the outdoors in a somewhat different way. Some children from the first classes assemble at 12o'clock at the little gate, giving up their lunch break to walk, to explore, maybe climb a little, enjoy and soak up the atmosphere of times present and past.
If walls could talk I am sure they could a different story . What may have been quiet in the past is now full of happy laughter of children and teachers learning in an outdoor environment and having a really great time.