General Info
School Hours 9.00am – 1.40pm
The Board of Management does not accept responsibility for children arriving before 8.30am or staying on after home time at 1.40pm.
School door will open at 8.30am.
Children can be supervised in P.E hall until 8.50am.
Regular attendance at school is very important from the beginning.
School is obliged to notify Welfare Board if children miss more than 20 days.
Parents are asked to avoid taking children on holidays during school time.



School Uniform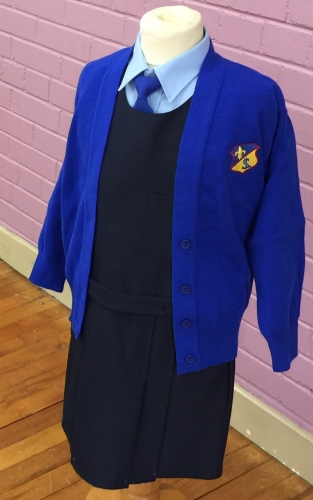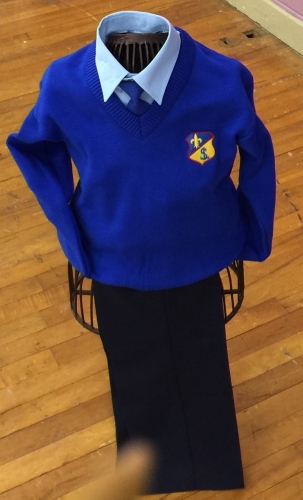 Royal blue jumper or cardigan with school crest, blue blouse or shirt, royal blue tie.Navy tunic or skirt for girls, navy trousers for boys.
Navy tights for girls, Black shoes.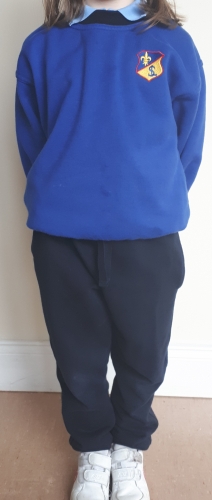 School tracksuits are royal blue and navy and are worn with runner shoes, twice a week, on P.E. days. [Teacher will notify parents specifying P.E days for each class].
Suppliers of school uniforms and tracksuits in Monaghan are: The Fabric Centre, Park Street.
Bags and clothes should be marked with owner's name.
The school cannot be responsible for items lost.
Break Times
Sos 10.30am -10.40
Lón + Play 11.50a.m -12.20p.m
This is a Health Promoting School and small healthy lunches are encouraged.
Sandwiches, fruit and yogurts are acceptable.
No crisps, bars, sweets or fizzy drinks.



Parking at school
Parents are asked to observe Traffic Rules when parking.
No cars are allowed in school grounds.
There is no access to the Infant School from Convent Grounds or playground gate below Girls' School.


Home School Communication
Each child will be provided with a blue communication folder. Letters and notes from school to home will be sent in this folder. Please check this folder daily. Notes to school may be sent in this folder.
Notes
A note from parents to child's teacher is needed if:
Child has been absent.
Child has to stay in at playtime.
Child has to be excused from some activity.
Bus arrangements are being changed.
Signing Out Note
Any child leaving school early must be signed out through Secretary's Office or Principal's Office. The child will be called on the intercom system and no adults are permitted through the school during the day.

Holiday Calendar 2018-2019
School will be closed on the following days:
School starts for children
Monday 3rd September 2018
October Midterm Break
Monday 29th Oct – Friday 2nd Nov.
(Re-opens Monday 5th Nov.)
Christmas 2018
Friday 21st December 2018 @ 12.00pm - Friday 4th January 2019
(Re-opens on Monday 7th January 2019.)
In-service Day
Wednesday 20th February
February Midterm Break
Thursday 21st February and Friday 22nd February.
(Re-opens on Monday 25th February 2019.)
St. Patrick's Day
Monday 18th March (Public Holiday)
Easter 2019
Monday 15th April - Friday 26th April.
(Re-opens on Monday 29th April.)
May Day Holiday
Monday 6th May
June Bank Holiday
Monday 3rd June
Summer Holidays
Wednesday 26th June 2019 @12.00pm