Enrolment Week takes place 22nd-26th January 9am-2pm daily. Open Day Thursday 25th 11.00am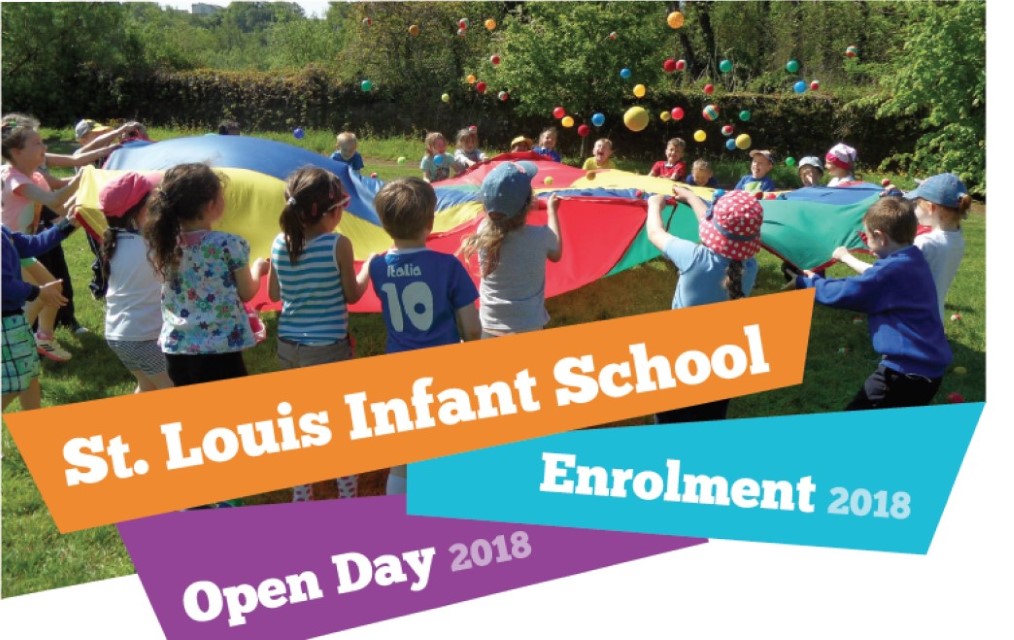 St.Louis Infant School Enrolment will be held from Monday 22nd to Friday 26th January and an Open Day on Thursday 25th at 11am. During the Open Day the parents and children are welcome to come along to see the stimulating and exciting early years learning experiences we offer in St.Louis Infant School. The Principal, Mrs. Carmel McCarroll will address the parents at 11am. You will have an opportunity to visit the classes, observe the children learning, meet the staff and enjoy some refreshments. If you are unable to
attend during this week you are welcome to contact the school for further information on 047-82913.
Please bring your child's Birth Certificate and PPS any day during enrolment week.