Battery Recycling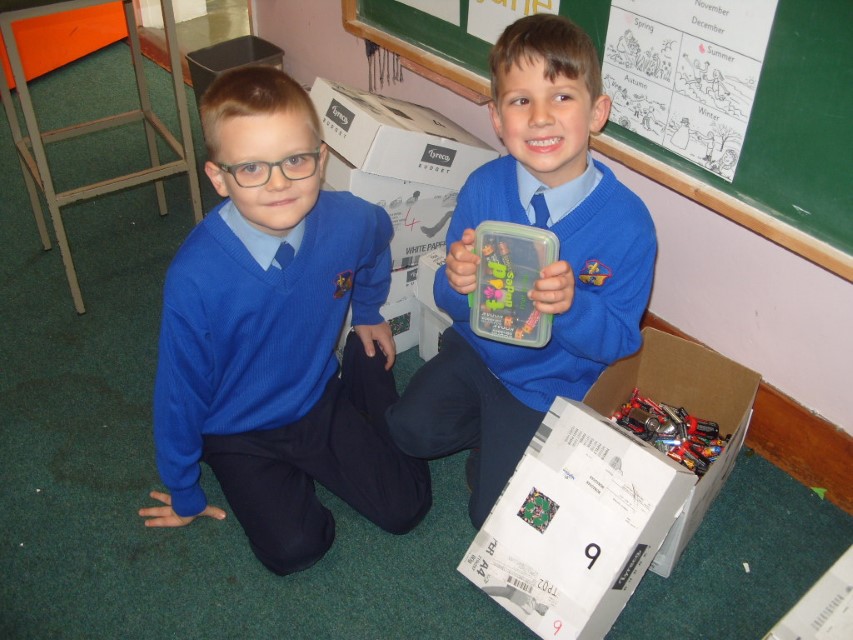 Battery Recycling in St. Louis Infants School
The children in St.Louis Infants have been very busy collecting for the ERP ( European recycling platform). This is all part of our ongoing Green School programme. The children, young as they are, see the value of recycling not just for now but for future generations. Battery recycling is particularly important because of the chemical nature of batteries which would be very harmful to the environment. Thanks to the ERP used batteries can be safely recycled.
Thanks to the Greenschool Committee and the children of St Louis Infants there are boxes of used batteries ready for recycling.
In order to facilitate the recycling the Green School Committee organized a battery recycling competition for the class that brought in the most batteries. The young children took on board this challenge with their usual enthusiasm. It was such a difficult competition to judge. After much deliberation, lifting and estimating Mrs.Mc Carroll made the very difficult decision. Room 12 Miss Corr's class were the winners and received the party box. As the Green School Committee always reward effort every class received a little runner-up prize.
So the "green wave" is alive well and very active in St Louis Infants school.